The AMLFC Institute Advisory Board mission is to focus on content development, path forward creating certification course programs and expansion of the network of the Partner Universities worldwide.
Advisors
Don Lee
Chairperson Advisory Board AMLFC Institute
Don Lee has over 15 years of diverse experience in the financial services industry including compliance, Anti-Money Laundering, business development, operations and software development. Don is the President and CEO of FinWebTech, a SaaS company providing automated compliance solutions for the financial services industry; and is also the Chief Compliance Officer of an SEC Registered Investment Advisory Firm. Don has served as the Chief Compliance Officer, Anti-Money Laundering Officer and Chief Operations Officer for several retail and institutional Broker Dealers, and Registered Investment Advisors servicing US and international clients. His regulatory experience includes multiple regulatory audits from FINRA, SEC and State agencies. His technology experience includes the design and deployment of several applications including: the self-directed retail application for investors; a broker work station application for brokers; and an intranet system providing automated work flow and processes for broker dealers. He has managed custodial relationships and understands the clearing industry processes as it relates to broker dealers. Don has a Master's degree in Business Administration; Bachelor's Degree in Business Administration with a focus in Management Information Systems; FINRA's Series 7, 24, 3 and 63 licenses; and is also a Certified Anti-Money Laundering Specialist (CAMS).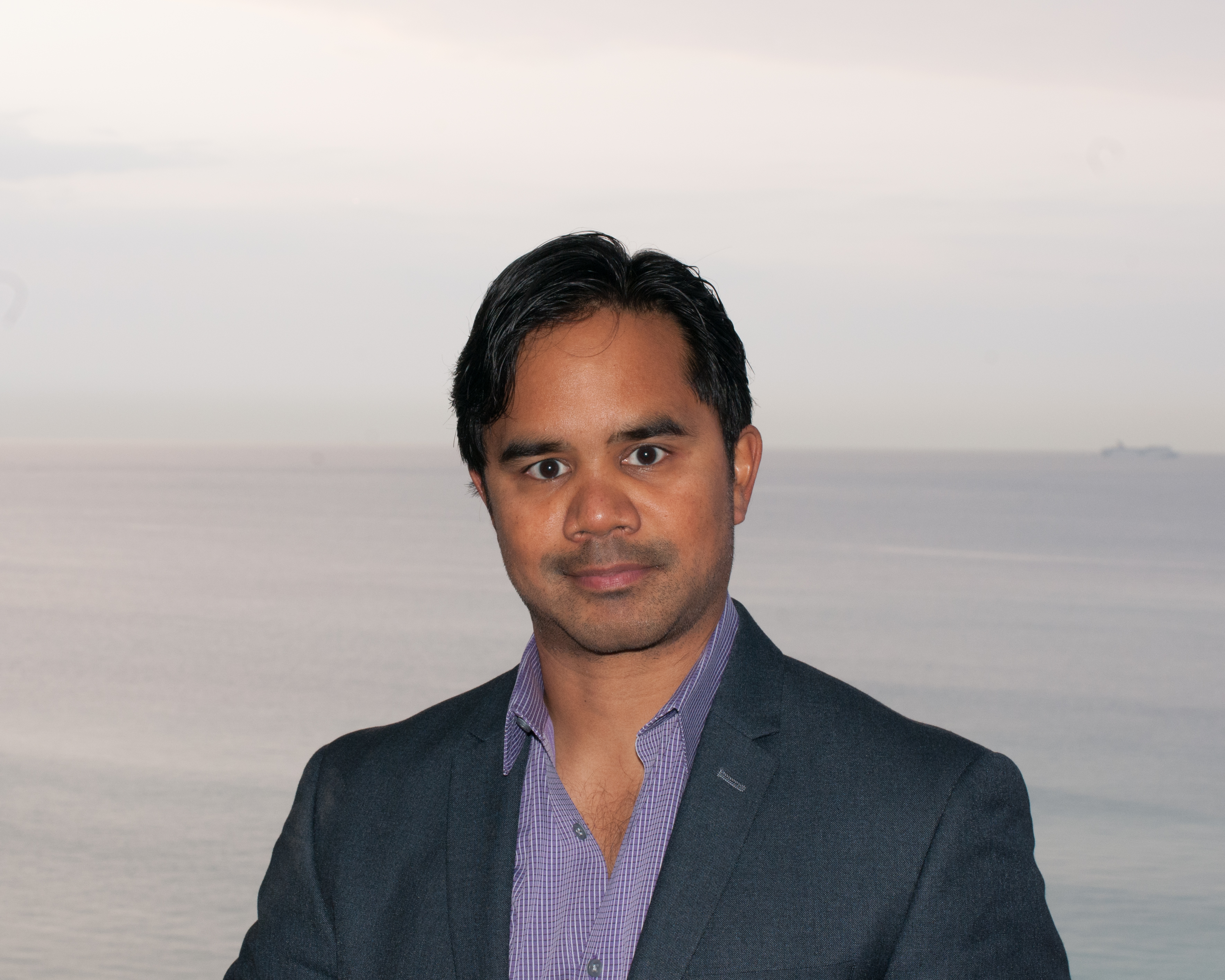 Rudy Ibarra
Vice-Chairperson of Advisory Board AMLFC Institute
Mr. Ibarra is the Vice President for Information Technology and Chief Information Officer (CIO) at St. Thomas University in Miami, Florida. Designed and established the first in-house Information Technology department for the university. In charge of information systems, information technology, telecommunications, networks, phone systems, digital media, academic technologies and technical support and services.
Alexander Schneider
Member of Advisory Board AMLFC Institute
Alexander Schneider has worked for 25 years in the banking industry in various positions with several institutions. He ended his career at Bayerische Landesbank (BayernLB) as Global Head of AML, CFT and FCC. Mr. Schneider served on several committees of the German Public Banks Association (VöB) and the German Savings Bank Association (DSGV). In multiple occasions, he was contracted by the IMF & FATF to conducted country examinations. Mr. Schneider also participated to the Wolfsberg Forum for several years.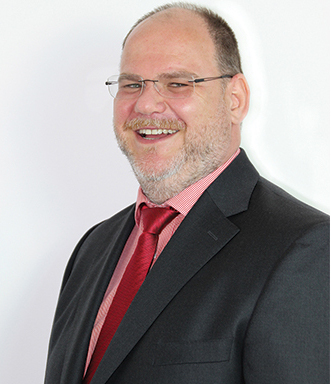 Aurelio Rocha
Member of Advisory Board AMLFC Institute
Mr. Rocha is an International Financial Advisor, working in the International market for more than 16 years. He has an MBA in a well recognized US University. Mr. Rocha is series 7 and series 66 certified and complied with regulations of the financial business. Working in a very regulated business allow him, all these years, to have a clear picture of the responsibility in this environment.
Erita Griffith
Member of Advisory Board AMLFC Institute
Erita Griffith is the Group Compliance Manager of Global Bank of Commerce Limited. She has over 25 years banking experience, served as head of Compliance since 2001 and obtained her CAMS Certification in 2003. Her responsibilities include risk management and the development of a strong compliance culture across the financial services group. She has presented at various financial services sector forums and has also presented to the Caribbean Financial Action Task Force (CFATF). Erita is a Founding Director of the Antigua and Barbuda (Financial Services) Compliance Association (ABCA), Chairs its Educational Committee, is currently an Executive Member of the Caribbean Regional Compliance Association (CRCA), and is a former member of the ACAMS Caribbean Task Force.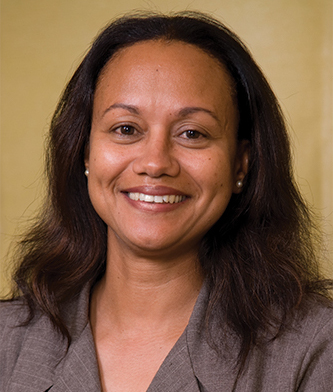 Jorge Flores, CPA, CGMA, CIA, CRMA, CAMS
Member of Advisory Board AMLFC Institute
Mr. Flores is currently Senior Vice President Internal Audit Manager at Sabadell United Bank in Miami. In such capacity, he directs the internal audit function for the domestic business of Sabadell Bank. Before joining Sabadell he was Vice President and Audit Manager at Ocean Bank in Miami. Prior to that Mr. Flores was Director of Internal Audit for Pacific National Bank in Miami. Mr. Flores has more than 30 years of banking and auditing experience in the operational, financial and information technology fields. Mr. Flores has worked for the Central Bank of Costa Rica and the Banking Superintendence, in addition to, Banco Internacional de Costa Rica. He is an adjunct professor in the School of Accounting at Florida International University.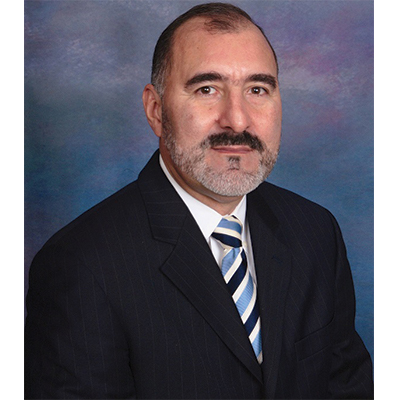 Keisha Hall, CPA, CFE, CFF
Member of Advisory Board AMLFC Institute
Mrs. Keisha Hall is a manager in the PwC forensic services practice in Miami. Keisha has experience in implementing programs to monitor Foreign Corrupt Practices Act (FCPA) related activities, Fraud and Compliance solutions for large pharmaceutical and telecom companies for over 16 years. She is well versed in identifying internal controls, fraud prevention and detection, developing remediation/recommendation plans, anti-corruption due diligence, anti-money laundering programs, risk assessments, identifying kickbacks, conducting audits, and overall process improvements. She has worked in the Latin America and Caribbean regions for over 10 years and worked in such countries like Argentina, Brazil, Chile, Jamaica, Mexico, Peru and Venezuela. Prior to the healthcare/pharma sector, Keisha worked in the telecom and public accounting sectors. She earned a Master of Science Degree in Accounting Information Systems from Florida International University in Miami, as well as a Bachelor of Arts in Accounting from the University of South Florida. Keisha is a Certified Public Accountant, Certified Fraud Examiner, and also Certified in Financial Forensics.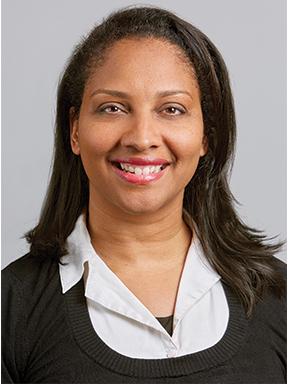 Lorenzo Delzoppo, CAMS, CRCM
Member of Advisory Board AMLFC Institute
Lorenzo Delzoppo has over fifteen years of substantial bank regulatory compliance, risk management, finance, and legal experience. Mr. Delzoppo has been a speaker at international conferences and lectured at university seminars. He has developed compliance manuals, training manuals and videos, implemented compliance monitoring systems and interfaced state and federal examiners in numerous examinations. During his career in the financial sector, he was responsible for leading and coordinating company-wide risk management efforts by directly managing the Enterprise Risk Management (ERM) framework and supervising the Compliance Management System (CMS). In addition to permanent internal control functions, his accountabilities included strategy development, regulators relations, external audit coordination and exception tracking, as well as direct oversight of the areas of Bank Secrecy Act, Anti-Money Laundering and Anti-Terrorist Financing. He has a LL.M. from the University of Miami School of Law, a Juris Doctor from Italy and speaks five languages. He is an ABA Certified Regulatory Compliance Manager as well as a Certified Anti-Money Laundering Specialist.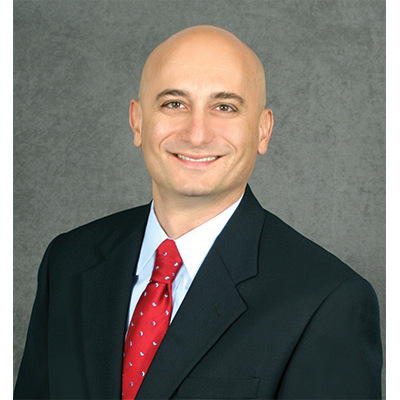 Ralph Wharton
Member of Advisory Board AMLFC Institute
Mr. Ralph Wharton is a consultant with extensive experience and expertise gained through practical co-operative management and small enterprise development, with special emphasis on Financial Co-operatives (Credit Unions). He posses expert knowledge of governance systems and assurance services in credit unions. Mr. Wharton skills includes Strategic Planning, Financial Analysis, Training Development and Delivery, Credit Union Governance, as well as an integral and in-depth knowledge of the Caribbean and World Wide Credit Union system and networking with Regional and international Organizations. Mr. Wharton core competencies includes facilitating Strategic Planning and Plan Implementation, Policy Development, Marketing, Organizational Development and Management, Delivery of Training and provision of Technical assistance, Conducting Institutional Analyses for Credit Unions and Co-operative enterprises. Mr. Wharton Served as a volunteer Director of the Credit Union Movement in Barbados at both local and national levels. Over twenty-five (25) years practical work with Caribbean Credit Unions implementing development plans, preparing project proposals, administering development projects, designing and delivering training and technical assistance programs and managing the Caribbean Confederation of Credit Unions. He is the is the Former General Manager, Caribbean Confederation of Credit Union.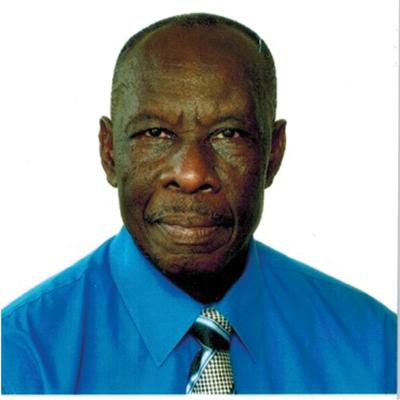 Randy Graham
Member of Advisory Board AMLFC Institute
Randy Graham is currently Chief Executive Officer (CEO) of the Financial Services Commission (FSC) in Barbados. He was previously Director of Insurance and Pensions at FSC. As CEO, Mr Graham is responsible for the strategic vision of the organisation which regulates, supervises and monitors the non-bank financial system, inclusive of the insurance, pensions, credit unions and securities sectors. Mr Graham is a Director of the Anti-Money Laundering Authority in Barbados and is assisting with the country's National risk assessment in preparation for the Fourth Round AML/CFT Mutual Evaluation in September 2016 . He is a trained Risk Manager and also lectures at the University of the West Indies (Cave Hill School of Business), the Insurance Institute, and the Credit Union League on such topics as Risk Management; Investment Analysis; Portfolio Management; Managerial Finance, and International Business. Mr. Graham graduated Suma Cum Laude from Southwest Missouri State University with a degree in Insurance. He also holds a Master of Science degree in Risk Management from St. John's University in New York.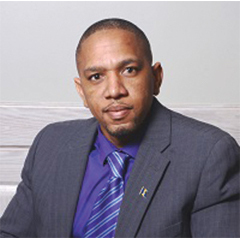 Shaná Donovan-Browne
Member of Advisory Board AMLFC Institute
Ms. Donovan-Browne is a Certified Anti-Money Laundering Specialist (CAMS) and Certified Fraud Examiner (CFE). In 2014 she was designated a Caribbean Financial Action Task Force (CFATF) assessor having completed the rigorous assessor training course.
Ms. Donovan-Browne heads the administration and operations of the IBC and Corporate Management and Trust service providers department at the Financial Services Regulatory Commission (FSRC) and is tasked with the development and implementation of a policy framework that assures the effective AML/CFT regulation and supervision of both sectors. This includes inter alia implementation of a risk based approach to conducting AML/CFT onsite examinations of licensees to ensure compliance with AML/CFT legislation and ancillary guidelines.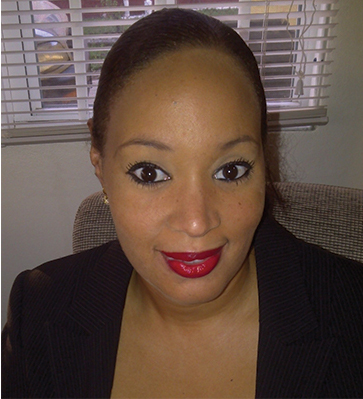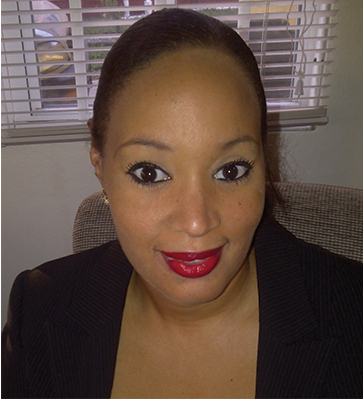 Vivian Velazquez
Member of Advisory Board AMLFC Institute
Vivian Velazquez is a former SEC/FINRA regulator with over 25 years experience in broker-dealer, investment advisor, banking and AML compliance. As a former Branch Chief at the SEC's South East Regional Office, she managed the examination program for broker-dealers and transfer agents in the State of Florida, Puerto Rico, Bermuda and the Caribbean. She conducted and supervised examinations of dually registered broker-dealers/investment advisors and hedge funds and had oversight for the NASD (now FINRA), Atlanta office and NYSE examinations in the region. Vivian provides market and regulatory consulting services and expert witness/litigation support.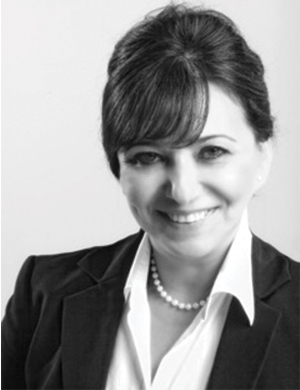 Paul E. Zikmund
Member of Advisory Board AMLFC Institute
Paul E. Zikmund is Deputy Chief Compliance Officer & Vice President Global Security, Bunge in White Plains, NY. He is responsible for development and implementation of Bunge's fraud, ethics, compliance and security risk management programs and controls designed to protect company assets, mitigate fraud and misconduct, ensure compliance with federal and state laws and protect company assets. He possesses nearly 28 years of experience in this field and has effectively managed global compliance and forensic audit teams at various Fortune 500 companies. Prior to joining Bunge, Paul worked as the Senior Director Forensic Audit at Tyco International in Princeton, NJ and the Director Litigation Support Services at Amper, Politziner, & Mattia, LLP, in Philadelphia, PA. Paul is a Certified Fraud Examiner, Certified Ethics and Compliance Management professional, and a Master Analyst in Financial Forensics. He received a Bachelor of Science degree in the Administration of Justice and a Certificate of Accountancy from The University of Pittsburgh. He continued his education with a Masters of Business Administration at the University of Connecticut, a Masters of Accountancy at Auburn University and a Masters of Business Ethics and Compliance at the New England College of Finance.