Ms. Michelle N. Martin, CAMLFC, MACC, CAMS, ACA
Chairman, CEO, Founder
Ms. Michelle Martin is Chairman & CEO, ComplianceAid, and AMLFC Institute. She possesses thirty years of experience in banking, insurance, regulatory compliance, public and private accounting. She is a Certified Anti-Money Laundering & Financial Crimes Prevention Professional (CAMLFC) and Certified Anti-Money Laundering Specialists (CAMS). Founder of the Anti-Money Laundering and Financial Crimes Institute (AMLFC Institute) in addition to founding co-chair of the ACAMS South Florida Chapter. She is also an Accredited Claims Adjuster. During the last few years; Ms. Martin was invited speaker at 76 Conferences/Seminars in 65 countries where 45,000+ Financial Industry executives were educated on Bank Secrecy Act (BSA), Anti-Money Laundering (AML), Office of Foreign Assets Control (OFAC), Counter Financing of Terrorism (CFT), Counter Financing of Proliferation (CFP), Financial Crimes Prevention (FCP), Corporate Governance, Ethics, Foreign Account Tax Compliance Act (FATCA)/Common Reporting Standard (CRS), De- Risking, Correspondent Banking Relationships (CBR), FinTech, Cryptocurrency, Central Bank Digital Currency, Data Privacy, General Data Protection Regulation (GDPR), CCPA & Cybersecurity topics. She dispensed Annual BSA/AML/OFAC/CTF/CFP Training to over 31,000 staff, management and board of 35 regional and local businesses. She educated, at 51 joint seminars with Government Entities and Professional Organization, 39,000 professionals including bankers, attorneys, accountants and compliance officers active in over 31 industries. Ms. Martin also trained over 2,000 Senior Public Officials, Members of Parliament and Ministers from the Caribbean. She developed and implemented over 100 BSA/AML/OFAC/CTF/CFP/FCP Policies, Procedures and Risk Assessment Program for Financial Institutions active in multi-jurisdiction that led to uniform risk mitigating procedures design to detect, deter, prevent for compliance with laws and regulations of 31 countries. She also contributed with 98 mainstream media (TV, Radio, Newspaper, Magazine) to produce reports on Anti-Money Laundering issues directed toward the general public or business community. Ms. Martin instituted the customer risk rating system of a top U.S. Bank with customer base of 7.5 million and coordinated an enhanced due diligence (EDD) remediation project of all high-risk customers. Ms. Martin holds a Bachelor in Accounting and a Master in Accounting Information Systems from the Florida International University.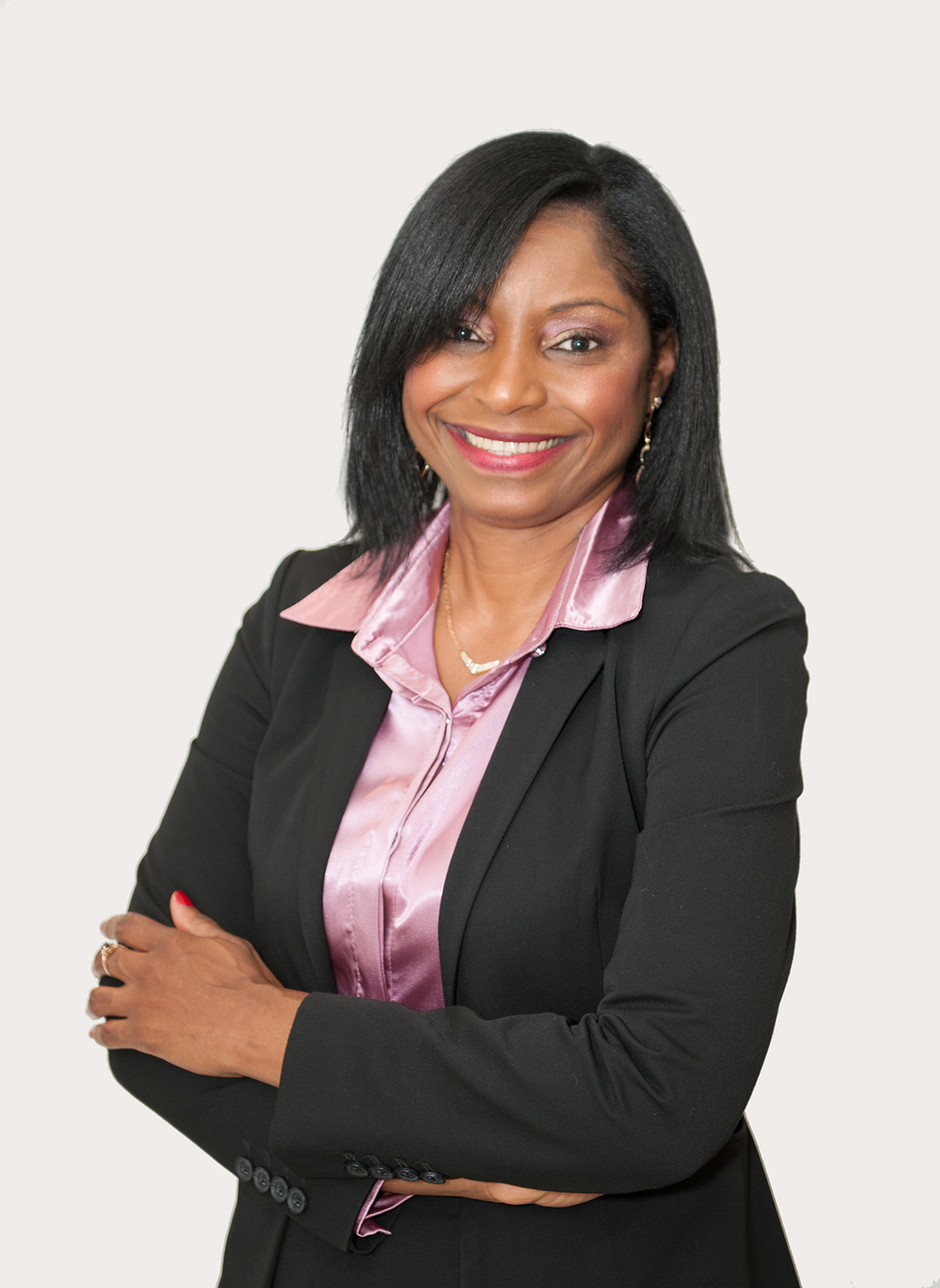 Mr. David A. Edwards
Board Member
Mr. David A. Edwards is the Dean of the Gus Machado College of Business and founding program director for the Culinary Arts, Tourism and Hospitality Management program at St. Thomas University, Miami, where he also serves on the university's Provost Council and Academic Policy Committee. Prior to joining the faculty at STU, Professor Edwards was the chair of the College of Hospitality Management at Johnson & Wales University's North Miami campus where he served on the university's Curriculum Approval Committee, and the Committee on Academic Rank, as well as the College of Hospitality Management's Curriculum and Outcomes Assessment committees. Professor Edwards has a diverse professional background, spanning the sports media, the hotel industry and academia. His media career included work in both newspaper and radio, while his hotel experience saw him holding positions in Property Operations, Public Relations and Rooms Operations, working with internationally renowned resort companies, along with a stint in the limited-service segment. Edwards holds undergraduate and graduate degrees in Hospitality Management from Florida International University (FIU) in Miami, as well as a Diploma in Teaching from Church Teachers' College, Mandeville, Jamaica. Additionally, he has earned and maintained the Certified Hospitality Educator (CHE) designation since 2012 and is also certified in Hotel Industry Analytics (CHIA) and Customer Service Gold. Professor Edwards is a member of the International Council on Hotel, Restaurant, & Institutional Education (ICHRIE), the National Society of Minorities in Hospitality (NSMH) and the International Association of Venue Managers (IAVM). He also serves on the board of directors of the Greater Miami & the Beaches Hotel Association and the Florida Restaurant & Lodging Association Miami-Dade chapter and on the advisory boards of the American Hotel & Lodging Association's Educational Institute (AHLEI) and Sandals Resort International's Corporate University. Among his areas of specialization are Resort and Facilities Operations, Tourism Policy and Strategic & Performance Management. Professor Edwards has presented papers on a range of topics at several national and international conferences, including the AHLEI's Global Summit on Hospitality Education and Development in China. Professor Edwards has spearheaded the development of several new academic programs. Among them, the Bachelor of Science in Culinary Arts, Tourism & Hospitality Management at STU and at JWU – the Bachelor of Science in Golf Management, Bachelor of Science in Cruise Management and Master of Science in Sports Leadership, as well as the re-write of the Bachelor of Science in Hospitality Management. Recognized by South Florida's Legacy Magazine as a top black educator, he believes in a global, multi-cultural approach to education and has led international educational experiences to Australia, Ireland, Portugal, and South Africa.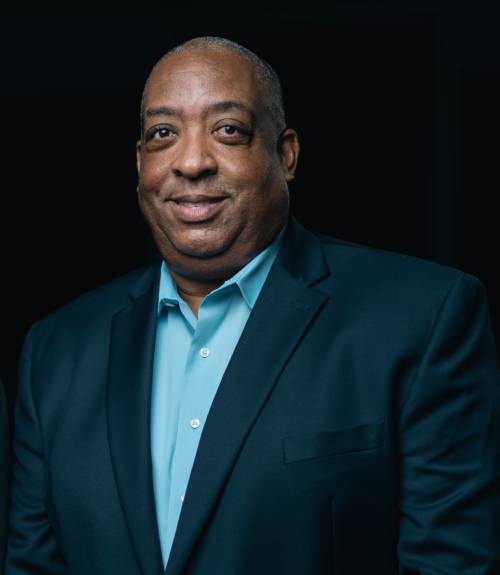 Mr. Andrew Tennant
Board Member
Andrew Tennant is the Director Gentium UK Limited an International company based in the United Kingdom, Mauritius and the United States. Gentium UK provide International trainings around all aspect of finance. Including AML procedures, International Money Laundering, Virtual Currency, Confiscation, Non conviction based forfeiture, asset management and illicit financial flows. Gentium UK hold international contract with Law Enforcement and Government agencies to recover, retain and realise virtual currency. Providing regulation in a field where regulation has been difficult to obtain. Andrew personally served in the Law Enforcement arena for over 23 years and is a recognised international expert in the fields of Money Laundering and Virtual Currency. He has worked across the globe including extensive appointments through the Caribbean, Bermuda and the Americas. A key partner to such companies as 5 Stones Intelligence, W1 and Chainalysis. Responsible for the creation of legislation and regulation to adhere to move toward virtual currencies. The Gentium UK Team have worked alongside FATF increased monitoring jurisdictions to ensure compliance with recent successes in Ghana and Mauritius.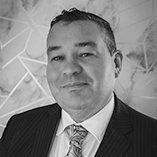 Mrs. Etty Foodman
Board Member
Mrs. Etty Foodman has been a successful entrepreneur and executive since moving to Miami in 1973. Currently she is the CFO of Foodman, PA, CPAs & Advisors where she directs its financial operations. During her years with Foodman, she has been and continues to an integral part of its Corporate Governance division. She is presently directing the rollout of a new division called Foodman Learning Solutions and its FATCA/CRS Certification course.
Mr. Neal Carter
Board Member
Mr. Neal Carter is an entrepreneur and Corporate and Convention Sales Manager for Southeast Market of the United States Convention and Visitors Bureau. Mr. Carter has ten years' experience in the fields of hospitality, tourism, and marketing. He holds a degree in Marketing and is currently involved in the development of numerous mobile application software projects.

Mr. Sandro Garcia-Rojas Castillo
Board Member
Mr. Sandro García-Rojas Castillo is a lawyer with multiple Master Degrees on fundamental economic aspects including economic criminal law as well as the protection of assets and people. Mr. García-Rojas Castillo is Vice– President of Supervision of AML/CFT Preventive Processes at the National Banking and Securities Commission. He also holds two Anti-Money Laundering certifications. Mr. García-Rojas Castillo taught at several universities. Prior to his current position, he has been involved in various International Forums, where he attended as Mexico's representative for anti-corruption matters as well as anti-money laundering and organized crime. Mr. Garcia-Rojas Castillo has work experience in both the private sector and with the Federal Government; he was Attache of the Mexican Attorney's General Office to the European Union and Switzerland; Chief of the International's Affair Unit with the Mexican AG, General Director of the Legal Department at the Ministry of Finance's Administration Service and Transfer of Assets.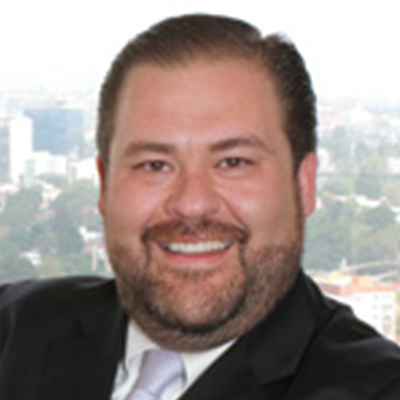 Mr. Vaughn Martin
Board Member – Secretary
Mr. Vaughn Martin is an innovative leader with Big 4 audit and Fortune 100 Finance/ Internal Audit experience in developing, managing, or improving financial processes and IT systems aligned with: IFRS/US GAAP/USGAAS/SASs; Sox; Six Sigma; FCPA; and COSO Framework requirements. Adept at facilitating change management at the business CFO, President, and Controller level in global matrix reporting organizations; while executing career development of large, diverse, cross-functional teams.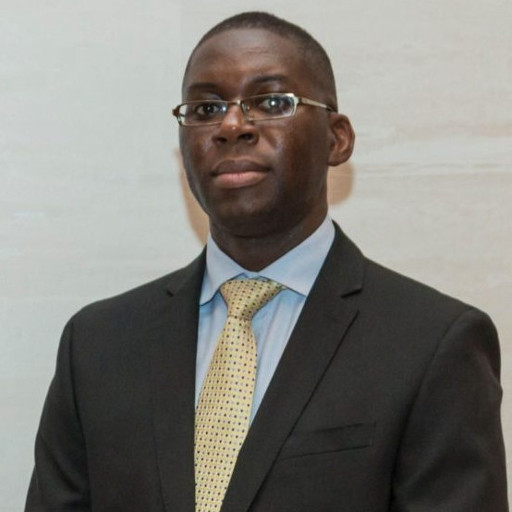 MR. VINCENT RANIERE
Board Member
Mr. Vinnie Raniere, a self-motivated leader and successful entrepreneur, provides a deep understanding of the banking industry framework with over 30 years of banking, business development, and regulatory compliance experience in the financial services industry. His extensive background in software development, strategic planning, and resource maximization has enabled numerous financial institutions to meet their automation objectives on a global scale efficiently and effectively. With proficiency in automation of financial regulatory reporting and firsthand experience of its impact on technology and operations within the financial industry, Vinnie enjoys a successful career in business development, strategic planning, and implementations of a variety of software solutions across the globe.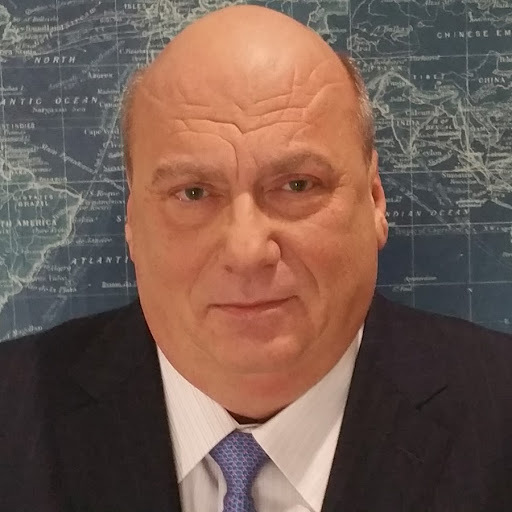 Mrs. Vyomie Greene, CPA, MBA
Board Member – Treasurer
Mrs. Greene serves as a manager with Greene, Greene & Associates, LLC. She has more than 18 years of experience in accounting and finance. Mrs. Greene is a former manager with KPMG, LLP in South Florida, where she was employed for more than 7 years. While there, she performed numerous audits and consulting engagements in various industries including Banking, Manufacturing, and various non-for profits including Higher Education clients. Mrs. Greene is a Florida CPA for more than 16 years and her educational background includes undergraduate degrees in Finance, International Business and Accounting.