Wednesday February 12th, 2020
Webinar: The Changing Compliance Landscape; Let's talk OFAC New Framework for Sanctions Compliance Programs & FinTech and Financial Crime
In 2019 the US Department of the Treasury's Office of Foreign Assets Control (OFAC) published a new Framework for OFAC Compliance Requirements. Regulated Entities are required to implement a robust and effective sanctions compliance program (SCP) that protects the financial system from abuse.
Did you know Financial Technology (FinTech) companies that transfer or exchanging funds are subject to AML/CFT (sanctions) rules and regulations. In this webinar you will gain an understanding of a Fintech sanction compliance strategy.
This live webinar will cover:
Practical steps to develop a risk-based sanctions compliance program to comply with the new OFAC Framework SCP
How to minimize potential exposure of/if sanction violations occurrence
FinTech companies' requirements with Sanctions
Webinar Details (REGISTRATION CLOSED)
Webinar

Wednesday February 12th, 2020
12:00 pm to 1:30 pm EST

$99

AMLFC Institute Members receive a Complimentary Access (free) to this webinar For your Complimentary registration please contact: support@amlfc.institute

CPEs : Earn 1.5 CPE for this webinar

Recommended Browsers for Registration:
Chrome (78), Firefox (70), Safari (13.0.1)
Anti-Money Laundering Officers
Compliance Officers
Reporting Officer
Fraud Investigators
AML Investigators
Heads of Anti-Money Laundering
Audit Department (Internal/External)
Senior Management
Operation Officers
Enterprise Risk Managers
AML/BSA/OFAC Specialists
Legal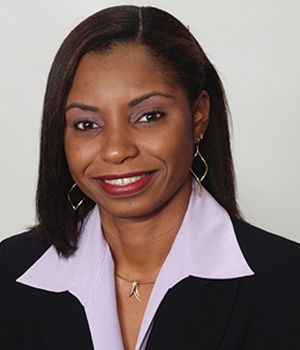 Michelle N. Martin
Chairman & CEO, ComplianceAid, AMLFC Institute & theList.pro.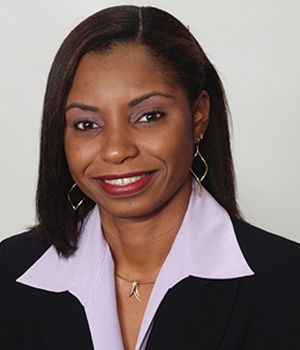 Michelle N. Martin
Chairman & CEO, ComplianceAid, AMLFC Institute & theList.pro.
Ms. Michelle Martin is Chairman & CEO, ComplianceAid & AMLFC Institute. She possesses over twenty-six years of experience in banking, insurance, regulatory compliance, public and private accounting. She is a Certified Anti-Money Laundering & Financial Crimes Prevention Professional (CAMLFC) and Certified Anti-Money Laundering Specialists (CAMS). Ms. Martin is founder of the Anti-Money Laundering and Financial Crimes Institute (AMLFC Institute). During the last few years; Ms. Martin was an invited speaker at 53 Conferences/Seminars in 47 countries where 15,000+ Financial Industry executives were educated on Anti-Money Laundering (AML), Counter Financing of Terrorism (CFT), Financial Crimes Prevention (FCP), Foreign Account Tax Compliance Act (FATCA)/Common Reporting Standard (CRS) topics, De- Risking & Cybersecurity. Ms. Martin has trained over 1,000 Senior Public Officials, Members of Parliament and Ministers from the Americas. She developed and implemented 85 AML/CFT Policies, Procedures and Risk Assessment Program for Financial Institutions active in multi-jurisdiction that led to uniform risk mitigating procedures design to detect, deter, prevent for compliance with laws and regulations of 31 countries. She also contributed with 64 main stream media to produce reports on Anti-Money Laundering issues directed toward the general public or business community. Recently, she instituted the customer risk rating system of a top U.S. Bank with customer base of 7.5 million and coordinated an enhanced due diligence (EDD) remediation project of all high-risk customers. Ms. Martin holds a Bachelor in Accounting and a Master in Accounting Information Systems from the Florida International University.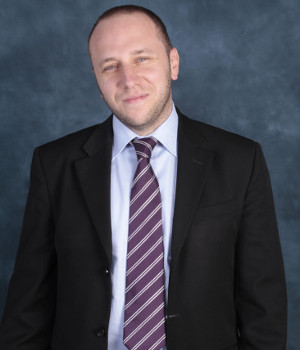 Mr. Marcos Czacki
General Counsel, Daimler Financial Services, Mexico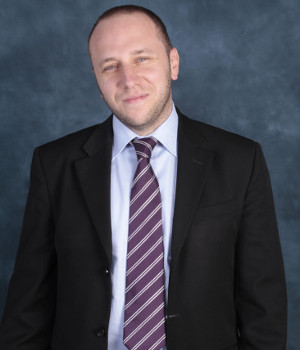 Mr. Marcos Czacki
General Counsel, Daimler Financial Services, Mexico
Mr. Marcos Czacki is an attorney at law. He is Global Legal Director and Compliance Officer at Navistar. He also served as General Counsel, Chief Operations Officer and Compliance Manager at Daimler Financial Services México and also as Legal Counsel at Volvo Financial Services México. Mr. Czacki possess a Master Degree in Law, Honorific AML Certification by the National Bank Commission and Posgraduate Professor in AML and Anticorruption at Universidad Panamericana and INACIPE (Instituto Nacional de Ciencias Penales). He current serves as a Head of the Finance and Banking Commission at the Mexican Bar and in the past as coordinator of the Compliance Committee at ANADE (Association of Corporate Counsels Association) 2013-2019 and compliance mentor for startups and small companies (MCCI). Mr. Czacki is a Board member at International Chamber of Commerce, Chapter Mexico / ICC Mexico and Board member at Centro Mexicano Probono and has been a speaker and/or seminar teacher at Mexican Bar, ANADE, ICC Mexico, ACAMS, ACFCS, ASPLDE and Thomson Reuters to name a few.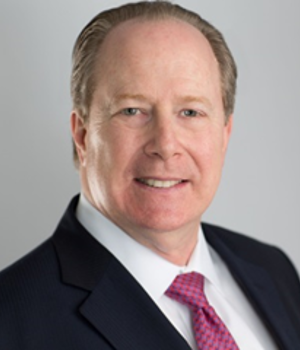 Mr. Stanley Foodman
AMLFC Institute Board of Regents, CEO, Foodman CPAS & Advisors, Florida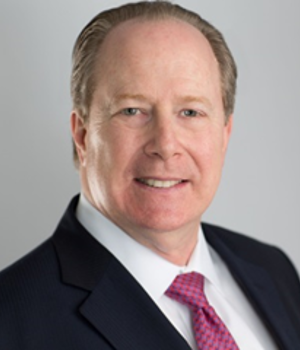 Mr. Stanley Foodman
AMLFC Institute Board of Regents, CEO, Foodman CPAS & Advisors, Florida
Stanley Foodman is the CEO of Foodman CPAs & Advisors. He is a recognized forensic accountant specializing in Complex Tax, Forensic Accounting, Financial Institution Compliance, Virtual Currency Tax Compliance and Tax AML Compliance. Stanley is a recognized author and content contributor to JD Supra, Lexology, Accounting Today, Daily Business Review, banking journals, newspapers, magazines and on-line publications. Stanley was recognized as a JD Supra Top Author during 2018. Foodman CPAs & Advisors has an established a banking practice catering to over 150 Financial Institutions around the world. The firm is at the forefront of banking regulatory compliance and is currently an industry expert on FATCA and CRS matters and widely known within the domestic and international banking community as the "go to firm" for FATCA/CRS. Its clients receive individualized training in the areas of FATCA, QI and CRS implementation; which includes developing a proprietary FATCA Manual for the Financial Institution, IRS W-Series Certification Training, Flow Charts, Audit Programs and Help Desk. The firm has assisted several Non-U.S. Financial Institutions maintain and acquire Correspondent Banking Relationships by acting as an Intermediary with U.S. Financial Institutions that have specific geographic interest. Foodman also represents Non-U.S. Financial Institutions in front of the IRS.